Learn how to go from clueless and overwhelmed to making money with your creative energy
This course is perfect for you if:
✨ You're an aspiring side hustler
✨ You're an aspiring freelancer, writer, artist, blogger, vlogger, podcaster, photographer, graphic designer, reseller, etsy seller, etc. or just started your side hustle and need some help
✨ You want to make more money whether that it is to help build an emergency fund, pay off debt, travel, or start a side business for fun, to explore a curiosity, as a backup plan, or to eventually move to full-time.
✨ You're sick of toxic work cultures, micromanaging bosses, and want to start something of your own
✨ You are sick and tired of "hustle culture". You aren't trying to overwork yourself for financial freedom but want to learn a way to eventually get out of the rat race with the income streams you create yourself.
✨ You want to start a side hustle that fits your lifestyle, personality, and goals.
✨ You have no idea how to make money from the skills you have
✨ You still haven't settled on an idea for a side hustle (or you have but don't know where to go from there)
✨ You have no clue where to start and cringe at the thought of legally covering your new venture
✨ Your mind goes completely blank when you think of how you'll report taxes
Sample Course Screenshots
What's included -
✨ 50+ lessons, 15 videos (with captions), and included workbook that shows you everything from idea, to action, to bank (including my very own side hustle income tracking tool)
✨ Monthly open office hours + biweekly coaching and guidance
✨ Examples to follow and templates to use (including pricing sheets, templates, and a full side hustle starter checklist)
✨ How to find a side hustle that is not only perfect for you, but also fits you and your lifestyle, personality, and goals
✨ How I went from the first 30 days to having made $100k from my side hustle. What happened in that time and how to grow
✨ How to identify your audience, what they need, how to serve them, and where to find them
✨ How to decide what services and/or products to offer, price them, and how to sell them
✨ The different ways to make money including passive and semi-passive income ideas for your business like affiliate marketing
✨ How to legally cover your side hustle and what the hell to even do about taxes (including insight from an ACTUAL lawyer and accountant)
✨ How to create and market your brand (including social media and email marketing strategies)
✨ How to get featured in media sites like CNBC, MSN, and more

✨ How to set up systems for success + find a community of support
✨ Advice from other successful side hustlers, freelancers, and other self-employed persons/small business owners about what worked for them
✨ Direct access to me and other students in the VIP community & comment section on every lesson and module for questions you have or general community discussion

What past students have to say about the course 👇
Legit, the best course I took last year hands down. This is the most perfect all-in-one course for anyone looking to start a side gig. Every lesson has worksheets to keep you organized, relevant links to other resources and some quality memes. Most of all, Daniella included legal and tax resources which is such a huge part of any side business that I couldn't find any clear info on. You're getting so much more than you realize with this course. Can't recommend it enough.
-Mackenzie, Lifeat23k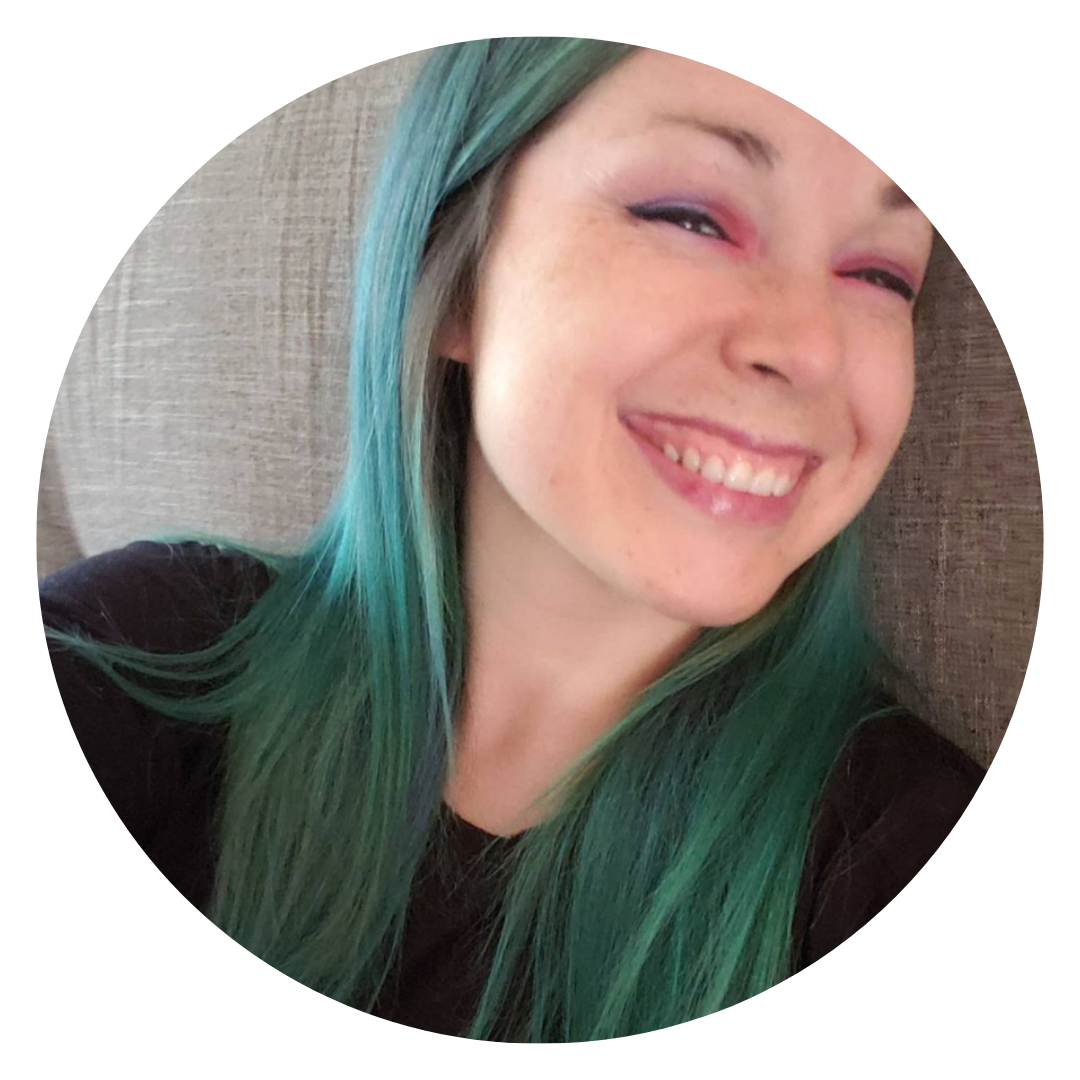 Hey, I'm Daniella - your resident side hustle queen and instructor

I'm a former software engineer and founder of the globally recognized & award-winning money, career, & side hustle resource platform for LGBTQ+ & neurodivergent folks - I Like to Dabble.
I started my business as a creative outlet between back-to-back layoffs and grew it on the side of my full-time job for 5 years until I left corporate for good in June 2022. This was after years of side hustling and trying everything that I possibly could.
I've been there and done that so you don't have to.
Because of my side hustles, my wife and I have been able to pay off over $50k of debt, save & invest towards our goals, travel more, and move 2100 miles cross country to where we always wanted to live. Then this year I finally walked away from corporate to embrace this new exciting direction of my career.

The ILTD community has become this amazing group of creative individuals that help each other and continues to grow with a combined 100k monthly readers from the website and social media.
I've gotten the pleasure of writing for well-known websites like CNBC, Business Insider, Buzzfeed, TIME Next Advisor, and Citi and have been featured in The New York Times, MSN, Investopedia, SLATE, Yahoo! Finance, and more.

This all didn't come overnight but I had to start somewhere. I failed more than I succeeded but I learned as I went.

That's all failure really is - an opportunity to learn, grow, and evolve.


Take a look inside the course content 👇
Unlike other courses that over-promise and under-deliver, Launch Your Side Hustle realistically shows you the steps to take to get you to your first $1,000 (and how to keep that money coming in)! If you are already side hustling (like I have been doing for almost a decade), this course taught me things that I wish I had been doing all along. I highly recommend it!
-Amanda Kay, My Life I Guess
Learn from my mistakes.
Back in the beginning of my side hustle, I was piecing together articles and info from google for what should/shouldn't be done (legally, tax wise, profit wise, etc). I was so worried I was going to do something wrong. Everything online had such conflicting info and the more I read, the more confused I would get.
I wanted to create something that would be the ultimate go to for anyone wanting to get started making money online with their own side hustle/small business.
I've made loads of mistakes in the last 4 years with my brand, took about 6 months off of it completely due to burnout, and screwed up taxes one year big time.
The best thing about failure is how much we learn from it.
I poured all of my knowledge into this course, including what NOT to do.
This means you don't have to waste that same time I did making those mistakes.
Stay on track towards your side hustle goals
To add some accountability to help you reach your goals, join me every month for open office hours where you can drop in and get 1 on 1 coaching. You'll also have 1 on 1 access to me via the comment section throughout the course.
Let's bring your idea to life.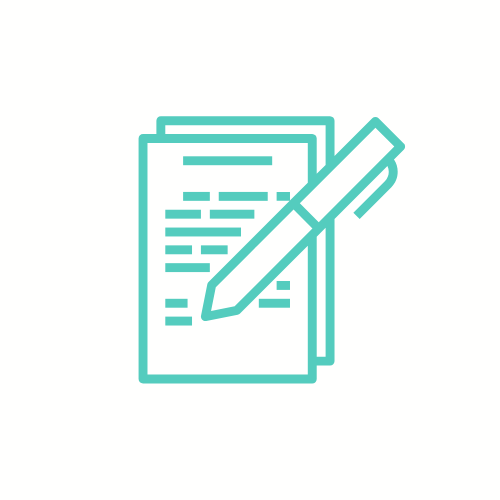 Actionable Worksheets, Templates & Activities
There is an activity and worksheet in almost every lesson in this course so you can apply your newly learned knowledge. We also supply you with templates and examples to make sure you have everything you need to succeed (including pricing cheat sheets).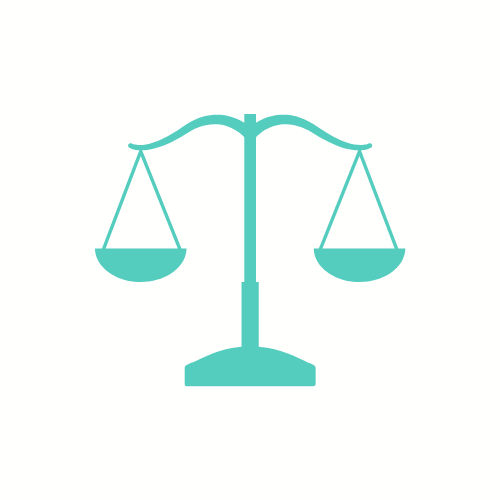 ACTUAL Lawyer & Accountant to Walk You Through Your Most Burning Questions
Yes, we have an actual lawyer and accountant that make an appearance in the course and chat with us over video to go over everything you need to know in regards to legally covering your side hustle and what to do about taxes.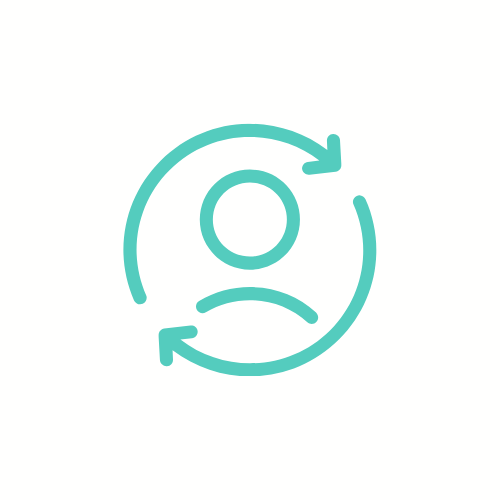 Self-Paced With Lifetime Access
This course is set up so you can move at your own pace. You will also have access to this information (and any future updates) for life so you can go back once you finish it to grab any nuggets of information you might've forgotten.
The material is so rich with information that it will continue to help you for months and years after you finish the course.
What else are students saying about this course? 👇
We are starting our online store and as artists, new in this world of online stores, we were completely lost about how to set the prices of our pieces. The price sheet made our lives much easier, so easy to use and just what we wanted - get fair prices for our pieces without going too high but getting a fair compensation for our time and creativity.. thank you!
-Eve, resilience.th
FAQs (Frequently Asked Questions)
What if I have no idea what kind of side hustle I want to start?
No worries! There are lessons and worksheet exercises included in this course to help you come up with your perfect idea.
What if I already have a side hustle?
Even if you already have a side hustle, you will find plenty of value in this course for ways to grow your income and reach your audience (and/or customers) in a new way.
Will I have access to you for questions or guidance?
YES! We opened the comment section on all lessons in the course so you have direct access to me and the ILTD team as well as the other students in the course for questions or to start a general discussion on something with the community.
What if I just want to start a small business (but not as a side hustle)?
Side hustles ARE small businesses, so yes this course would work perfectly fine for you too! There is no need to have to do it as a side hustle.
What if I am outside the United States?
This course is geared towards those in the U.S. If you are not in the U.S., this course will still work for you but you will need to get with a local lawyer and accountant in your country to check any specific business laws and tax expectations.
When does this course start and finish?
It starts whenever you want to start it and is completely a self-paced. You decide when you want to start and finish and there is a worksheet exercise in one of the very first lessons for setting your intentions and holding yourself accountable to help you actually finish the course when you say you will.
How long do I have access to the course?
Forever! Yes, you will have lifetime access to the course and any updates made to the curriculum (without ever having to pay any extra for those updates).
What format is the course in?
The course is a blend of text lectures with some visuals, worksheet exercises, examples and templates for when you implement certain strategies, and videos.
Do you offer refunds?
Yep! If you are unsatisfied with your purchase, let us know in the first 30 days and you will get a full refund. However, you will need to show that you went through the lessons and took action on those lessons. We will need to see completely filled out worksheets as well. Nothing in this course will work without putting in the actual work and taking action (and you have to continue to take action. If you get rejected once or twice from a pitch, you have to keep pitching, learning, tweaking, and trying new things).
Can I sponsor someone (pay for someone else to take it for free)?
Thank you, that is so nice and YES! If you want to sponsor someone, let us know by emailing us at [email protected] with the subject "I want to be a sponsor" and we can get that set up asap.
Do you offer scholarships?
Yes! Email us at [email protected] and we can chat.
If you're thinking about side hustling, but aren't sure how to start, the Launch Your Side Hustle course is a great resource! You'll discover how to choose a profitable side hustle that you'll actually love doing. You'll also learn the business side of being your own boss to include legally protecting yourself and filing taxes. Jam-packed with great information, this course is an amazing value. I highly recommend it to anyone looking to dip a toe into self-employment!
-Laura, Every Day By The Lake